Love is in the air at MyHouseDeals.com
Last week was cause for celebration here at MyHouseDeals.com. Our lead website developer Travis tied the knot to his beautiful fiancee Jo. Travis and Jo got married in a beautiful and intimate ceremony in Galveston Bay.
Take a look at this picture of the two lovebirds moments after they officially became Mr. and Mrs. Miller.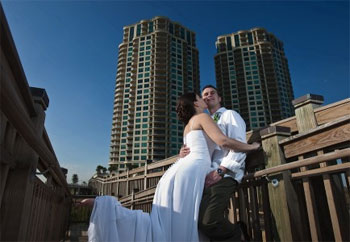 It was party time after that, and we sure had a good time.
We wish them all the best, but sure are happy to have Travis back in the office working to continue to improve the website for you.
Please join us in congratulating the happy couple. Leave your comments below…
Until next time,
Happy (and profitable) investing!
The team at MyHouseDeals.com