Happy Thanksgiving!
Happy Thanksgiving!
On this Thanksgiving, I have so much to be thankful for … a loving family, a great group of friends, a fantastic staff at MyHouseDeals, and despit recent economic problems and political controversy, I still live in the greatest country in the world!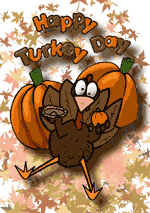 I'm also thankful that real estate enabled me to bust out of the rat race and secure financial independence.
And I'm thankful that my idea to create MyHouseDeals turned into a reality and that people like you have become members, bought and sold properties, and helped the site flourish.
It's also extremely nice to have blog readers. Yes, we do have readers! LOL. Actually, according to our stats, there are hundreds of you who tune each week. So thank you for reading because without readers like you, what's the point!??
Well, I need to pack my things and head off to see my family in Lubbock, TX. I'm sure you're headed somewhere, too. Enjoy your time with your family, and travel safe!
Until next time, happy (and profitable) investing!
Doug Smith
Real Estate Investor
Founder of MyHouseDeals.com
P.S. I had a great time at lunch yesterday catching up with old real estate buddies. Pictured below are me, Terry Wygal (Online real estate profits guru from Houston), Tim Mai (virtual investing guru from Houston), and Michael Jake (Wholesaling and Sub 2/Lease-Option guru from Colorado Springs, CO)…