Top 20 Most Bizarre Google Earth Photographs
We've all done it…
We search for a property and look at the street view.
As investors it's helpful to see the property's surrounding area or even take a virtual tour of the neighborhood through Google's view. Seeing a property and the neighborhood in person is essential when moving forward with deals, but a preliminary tour through Google street view can help you decide whether it's worth the in person visit or not.
Google certainly captures the street view of an area and sometimes a little extra something. Check out some of the scenes Google street view has captured! We've laughed…
And cringed…
#1: If you can't find Waldo in this picture, you may want to get your eyes checked!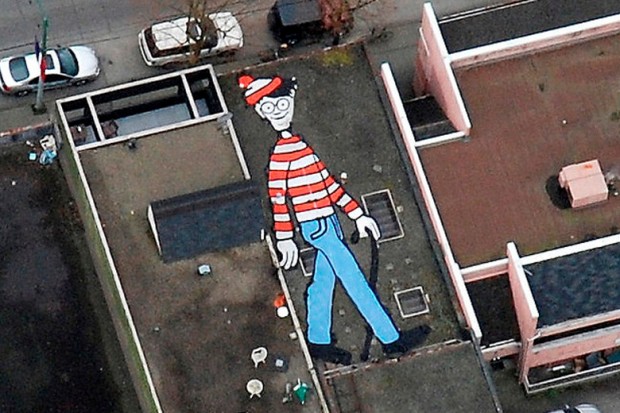 #2: Everybody freeze and put your hands up!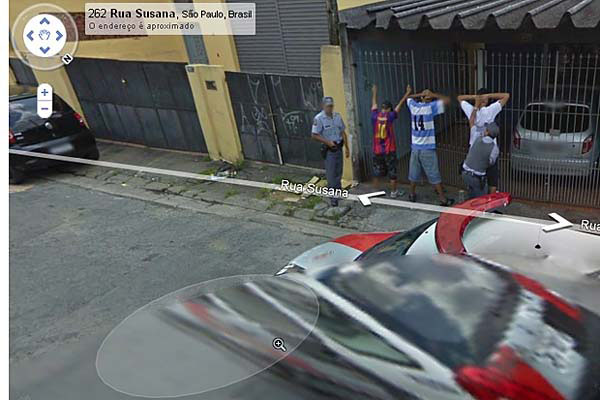 #3: A bicycle built for two. We're just not sure how much the penguin actually helps with pedaling…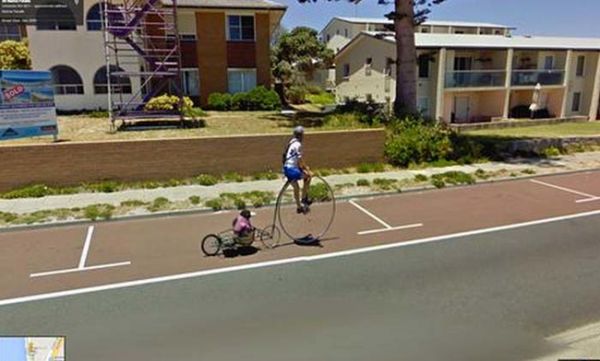 #4: Falling off a bike is never fun. At least this rider didn't need to call 911 to get medical attention. They were already there!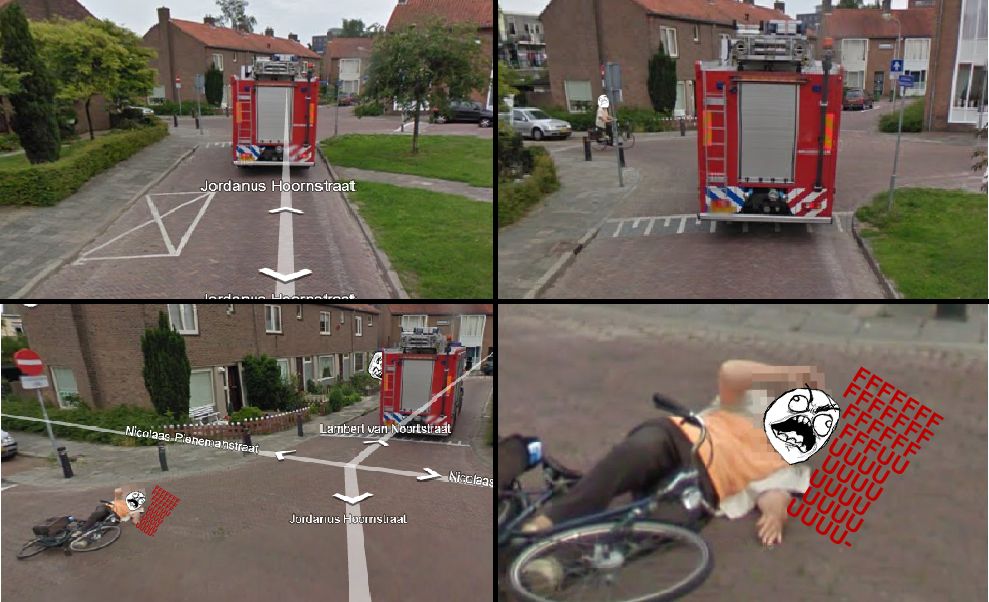 #5: Dumpster diving… Without the dumpster.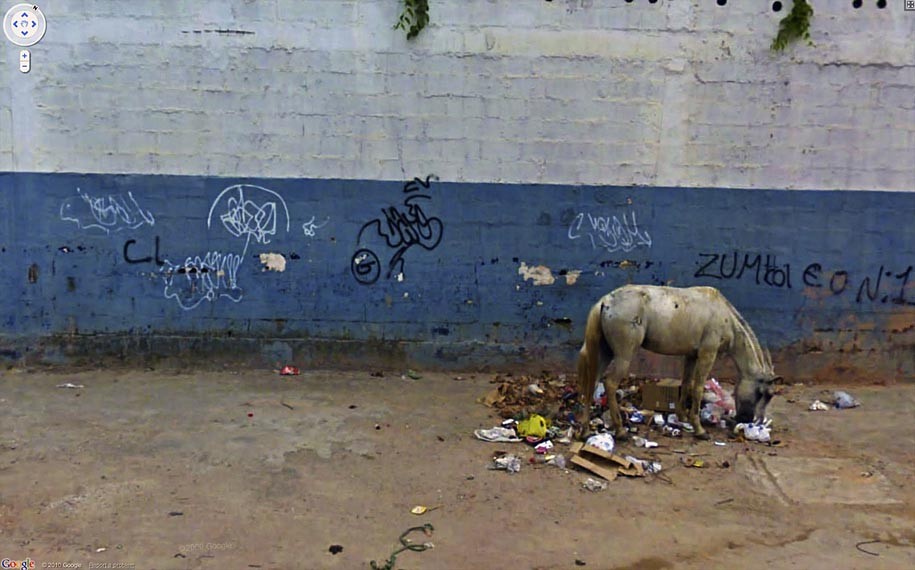 #6: They seem to be missing one essential ingredient in their snorkeling adventure: Water!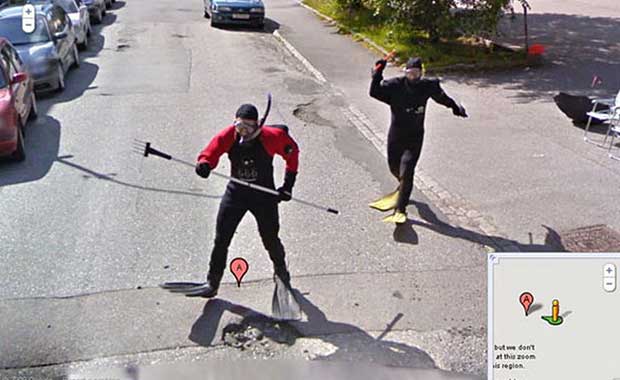 #7: Who needs a friend to hide behind a bush to capture this special moment when you have Google. We hope she said Yes!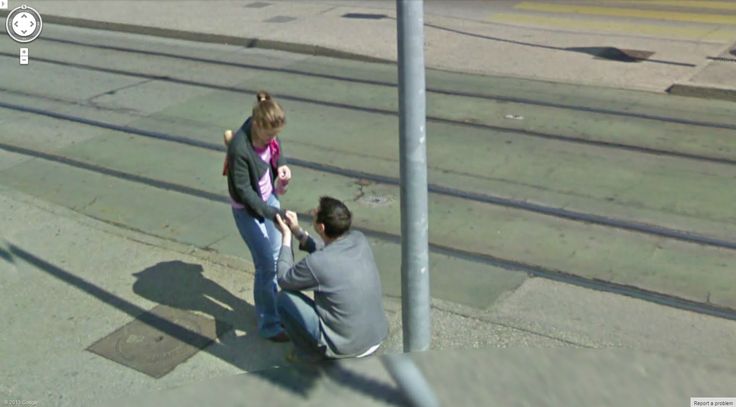 #8: This photo makes Alfred Hitchcock's movie The Birds a reality.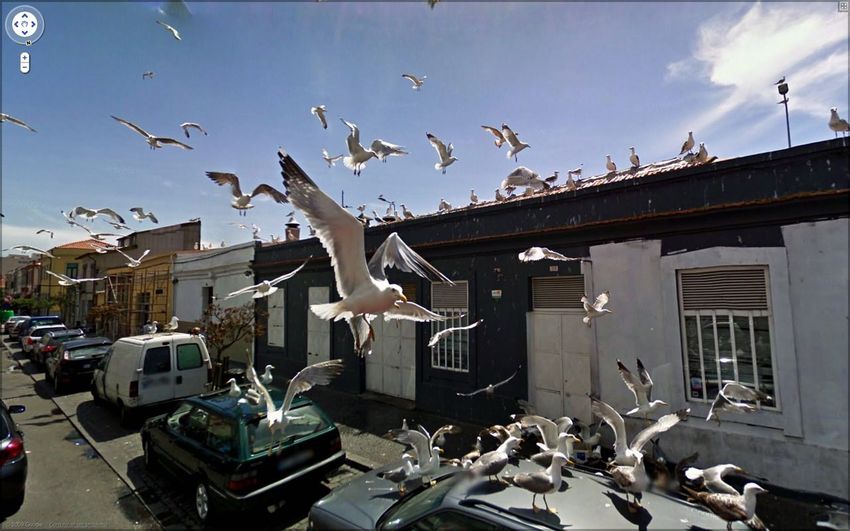 #9: What? You've never seen a horse eat a banana before?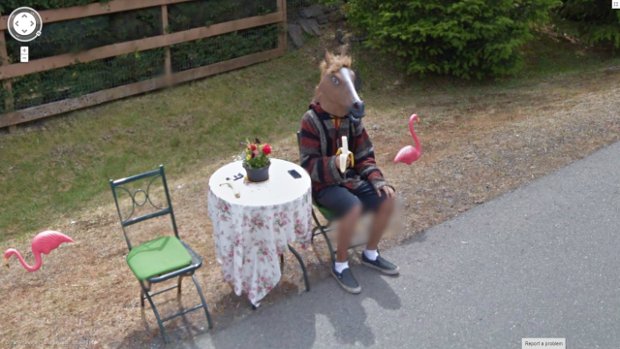 #10: Looks like Google has captured a scene from this inmate's exit plan!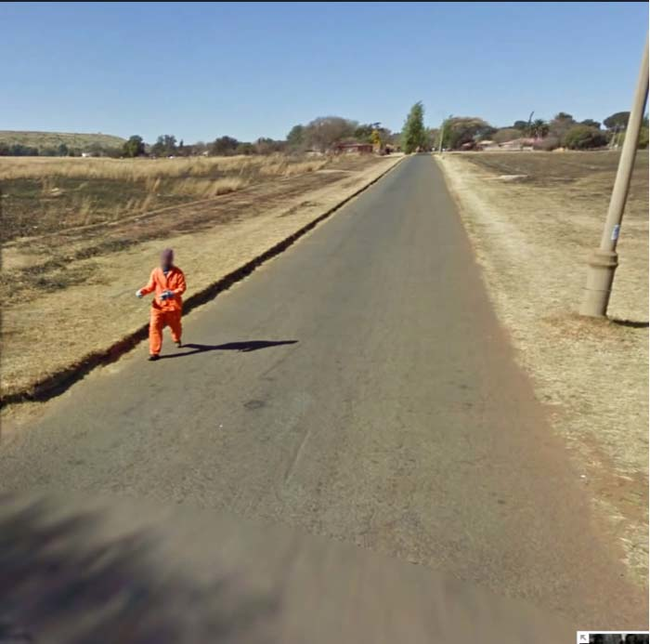 #11: Are you brave enough to pick up these hitchhikers?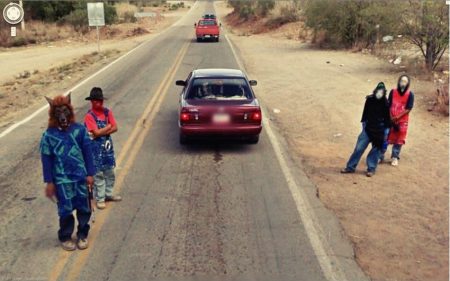 #12: When your great escape plan gets ruined!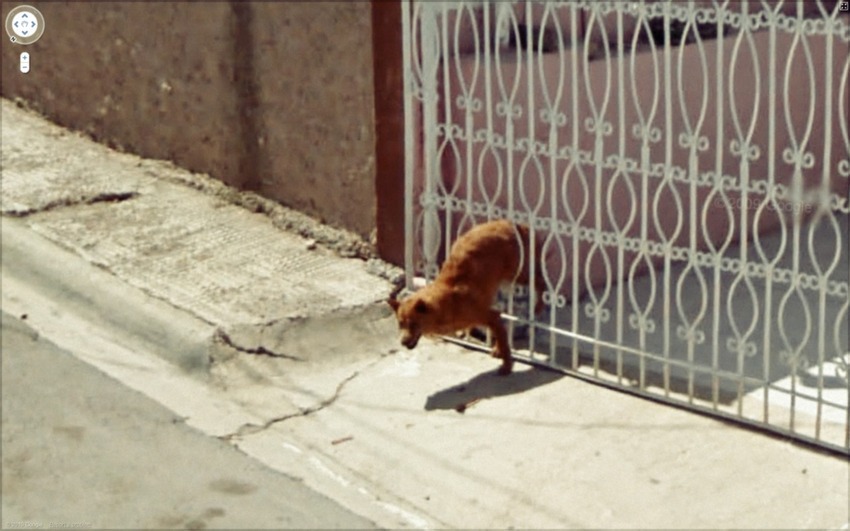 #13: Now this is what we call a wipe out. Ouch.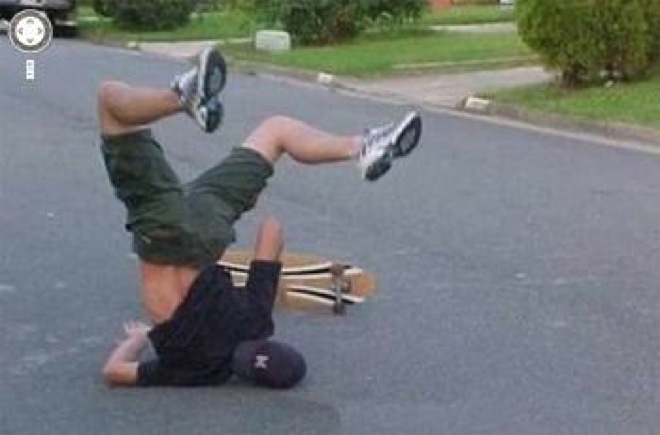 #14: Even heroes need a power nap sometimes.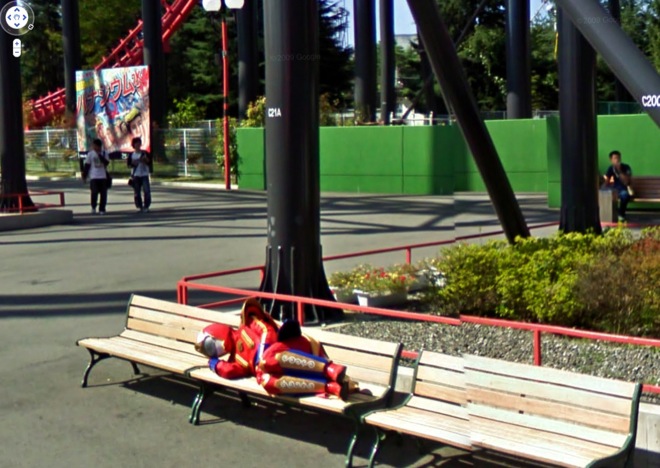 #15: Nope, not a building explosion. Just bird poop with great aim for a camera lens.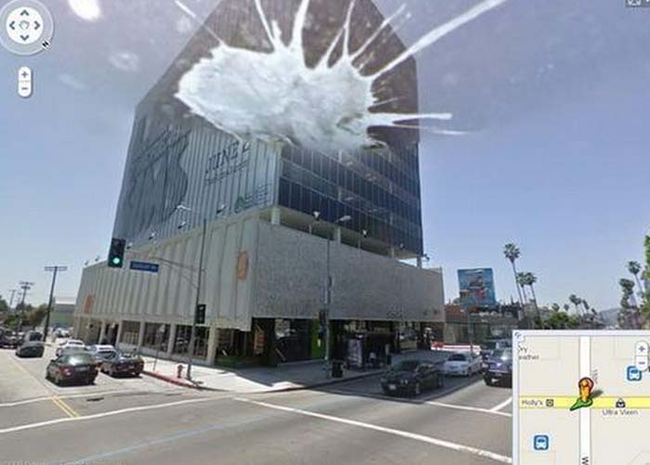 #16: We don't know if all dogs go to heaven, but while on Earth they sure like to hang out here.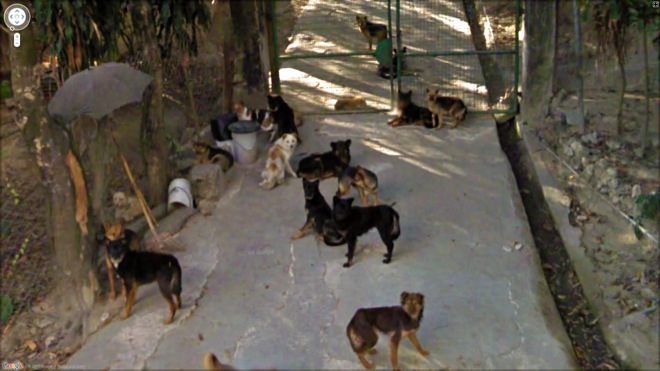 #17: "Just stand still and look forward. I'm sure no one will notice us."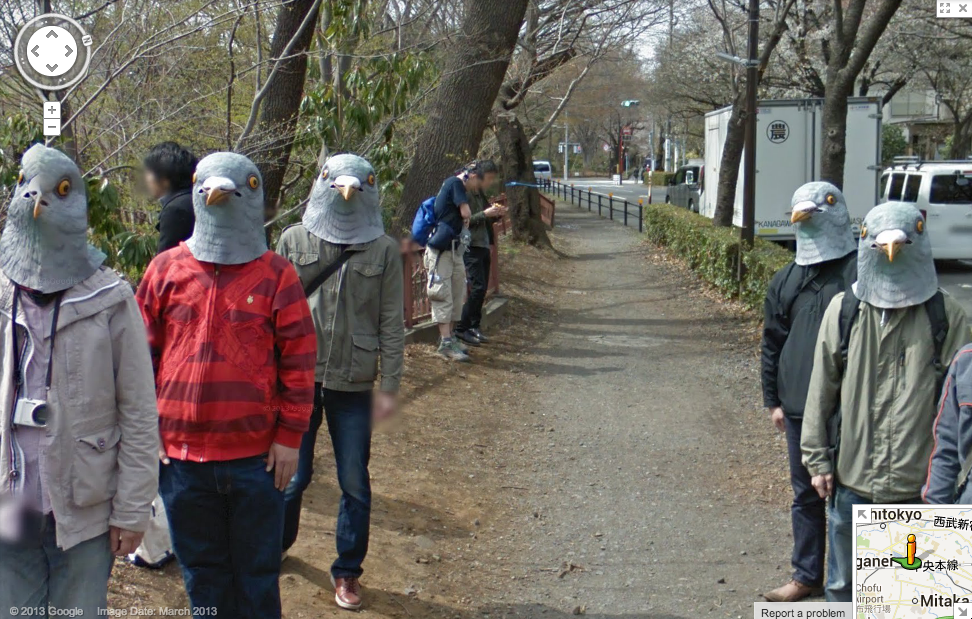 #18: Do you think they are late for the robot convention?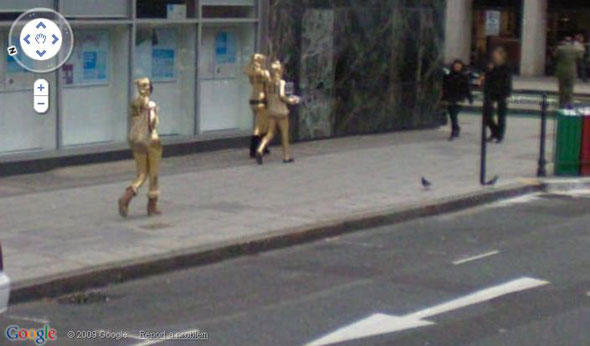 #19: There's a baby on the loose! At least she has a great sense of fashion.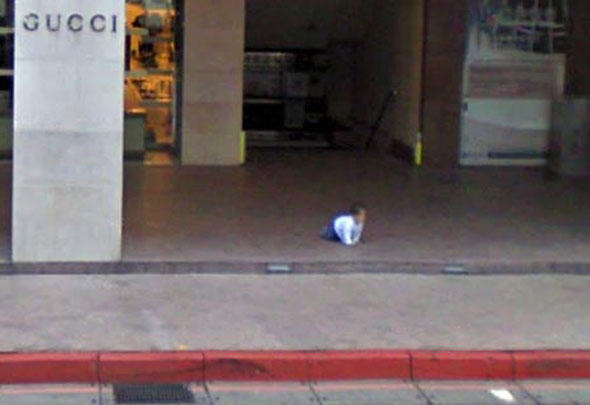 #20: Welcome to Earth. This alien already knows how to Netflix and chill.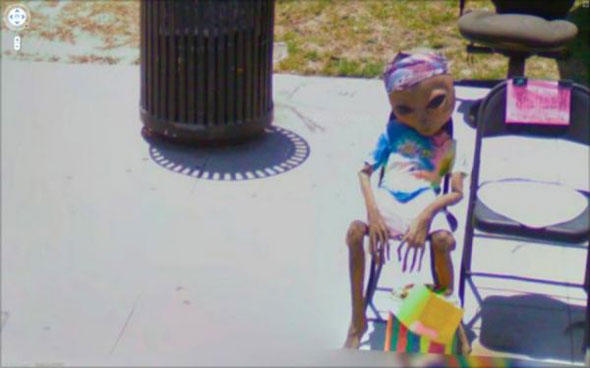 What funny or bizarre Google Earth photographs have you seen? Share in the comments below!