Giddyup! Doug and the Family go to the Rodeo.
Hello again fellow investor!
I've been super busy with real estate lately, but I always have time for some good old fashioned family fun! This month, my parents and brother flew in from Lubbock, TX to visit me in Houston. The rodeo happened to be going on, so we stayed true to our country roots and checked that out for a day. The weather was miserable (in Texas, we think 45 degrees is freezing cold), but we made do. Near the end of their stay, the sun finally came out, so we (as in my dad) did a little BBQing in my backyard and then we rode around in my friend Robert's '61 Cadillac. (Why do you think I keep him around? Just kidding.) All in all, it was nice, relaxing weekend with the fam. Enjoy a few pics!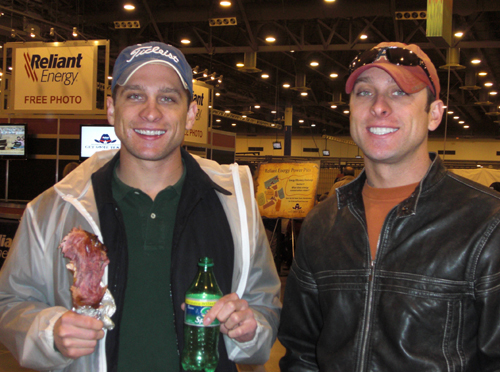 We walk around the exhibit hall at the rodeo as Trent (right) eyes down my turkey leg. Hands off!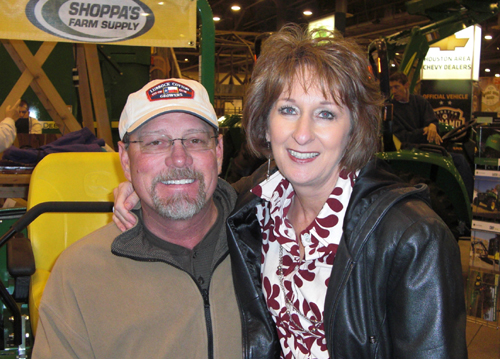 My mom and dad take a second to relax on a tractor. (They feel right at home!) Talk about a good looking couple!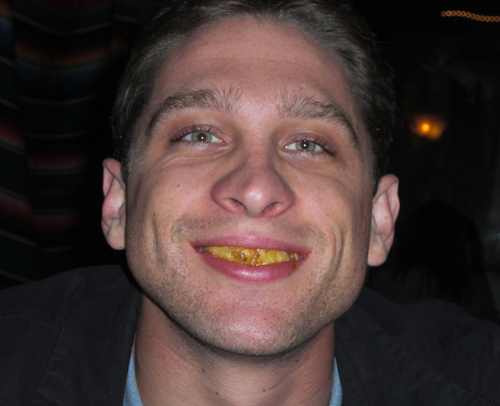 Trent takes a moment to show us how important white teeth really are. No wait, that's me.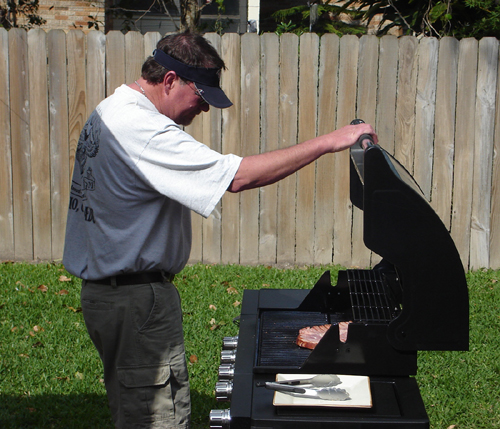 The sun FINALLY comes out. BBQ time!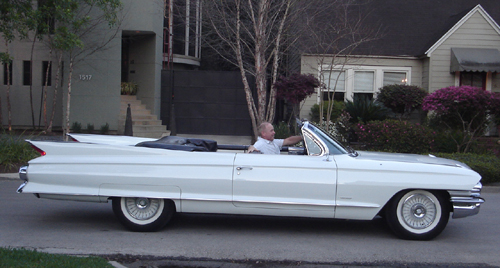 Robert rolls up to take us around the town. Never hurts to cap off a trip with a nice ride in a classic car.
Well, That's all for now. Be on the look-out for our next webinar. Early signs point to it being one of our best ones ever. Until next time, happy (and profitable) investing!
Doug Smith
Real Estate Investor and Founder of MyHouseDeals.com
P.S. Last week, I had lunch with a top executive/financial wizard who works for the Royal Bank of Canada. (They do business all over the U.S.) And his analyses show that homes are HIGHLY under-valued and that home values will quite likely appreciate at 5-10% per year starting in 2-3 years. He's so confident that he has started buying and holding single-family homes himself.
P.P.S. So what are you waiting for? Get your hands on more single-family homes than you can handle by starting your free trial at www.myhousedeals.com/freetrial. When you do, you'll gain access to 100+ deals and leads per month in your area, plus over $1,000 worth of free gifts. Can't beat that!