Ever Wonder What a $90,000 Rehab Looks Like?
Hello again fellow real estate investor,
It's time for my weekly blog posting again! Today I'm sharing my latest rehab with you. And I'm sharing it because there are 2 interesting things about it…
First, I paid a little over $90,000 to rehab it. And that was after I got good deal after good deal on my labor and materials. It literally SHOULD have cost $150,000 or more if I had paid "normal" prices. My most expensive rehab in the past was a mere $30,000, and I thought THAT was expensive!
(Most of the credit for the high quality and relatively low cost of the rehab goes to Diego Ramirez and his team. Thanks guys! If you're in Houston and you need high-end work done, you can contact Diego at fourcournersinvestments@hotmail.com or 281-706-3854, and he may be able to fit you into his schedule.)
And second, this rehab was interesting because it was on the home that I bought to live in! That's right, this is my own residence.
The house is somewhat small, but that wasn't my main concern when buying it. I basically bought the location … that is, the land, which is likely to appreciate greatly over the next few years. The house pretty much came with it as a free bonus. The lot resides in one of the premeir neighborhoods in Houston. For all of you doubters, yes some expensive land does actually exist in Texas.
Click on the pic below (or right here) to access all of the pictures. Forgive the bed that's not made up. And welcome to my world!…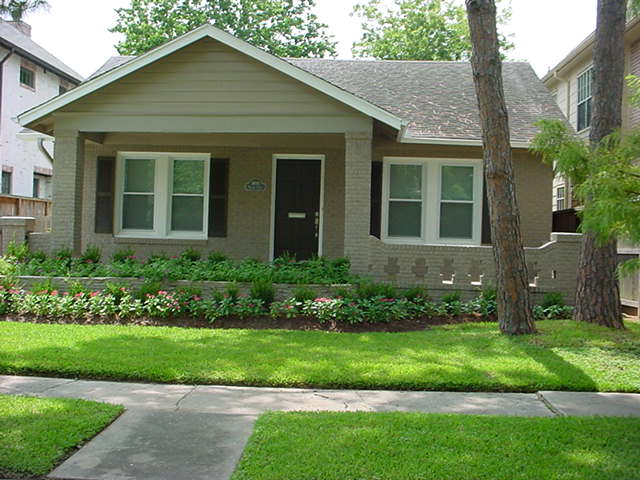 Doug Smith
President
myHouseDeals.com
P.S. If you haven't signed up for a 30-day free trial to myHouseDeals.com, do so now by going to www.myhousedeals.com/freetrial. I've recently added $1,252 worth of free gifts that you get when you sign up. I know you'll love them!