Salomon banks up to $3,000 a month from ONE rental property
Salomon made a choice most investors don't even consider…
He decided to invest where the people are…
So he started to invest in long-term rentals in a college town. Salomon knew that students will always be looking for places to live, so finding tenants wouldn't be a problem.
Sounds impressive for newbie investor, right?
Salomon quickly expanded his investing strategy to include high-yield, short-term rentals. This includes vacation and Airbnb rentals. Although time consuming, the profits can make the time spent on these rentals well worth it.
Salomon studies how other investors create success, and has had his own fair share of trial and error. His secret weapon (his wife!) may be his greatest asset…she helps manage the short-term rentals.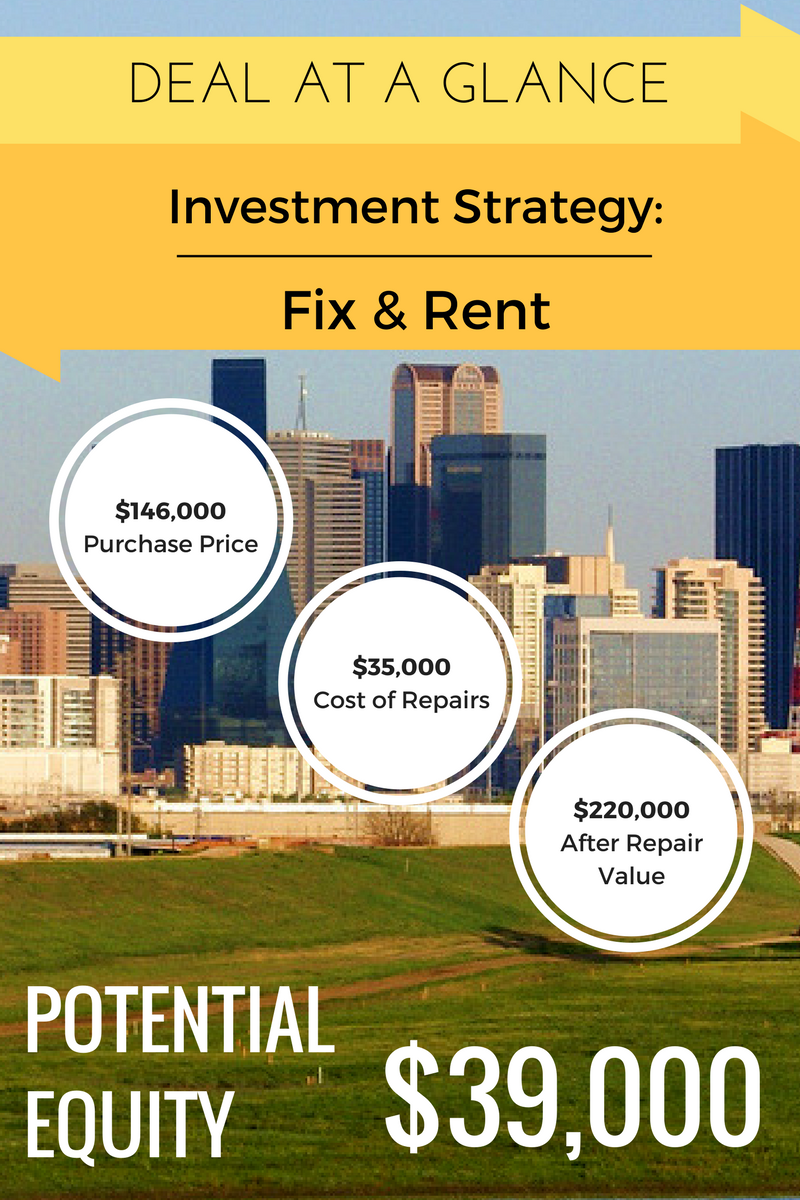 Listen to our conversation with Salomon to find out more about the recent deal he found on MyHouseDeals, how his business helps other investors grow their businesses, and his advice for new investors, plus…
MyHouseDeals.com Success Stories
How to get your rental property ranked higher on Airbnb
How you can raise the rent when a tenant moves out
Tips for managing a high turnover property
NOTE: Since Salomon is a Premium Elite member, he received a FULL refund of his up-front membership fee for simply doing a deal! Find out more about our Premium Elite Membership here.

Tell us about yourself…
How did you get started in real estate investing?
My father had some capital that he wanted to invest and we were looking at different options. We decided that real estate would be the best option. I had family living in Denton, so that's where we started. I was working for corporate when we first purchased houses in Denton, but I ended up leaving my job and became a full-time investor. Now I'm doing it on my own.
How long have you been investing?
Probably about 2.5 years. I've done between 10 and 15 deals.
What's your primary strategy?
Because I don't know where the market is going, I'm definitely focusing more on short-term projects. Short-term flips or high-yield holds. For example, Airbnb's or vacation homes.
What investing strategy do you prefer?
I prefer the short-term rentals, especially because I only do a few of them and I'm out quickly. But different strategies work together—the capital comes from short-term projects like flips, which I need to be able to purchase and do longer-term projects.
What financing strategies have you used?
Obviously I started out using cash for my first deals, but I've used multiple strategies. I've used hard money and I've also worked with property owners. I partnered with them and they were the lenders.
Tell us about the deal you found on MyHouseDeals…
What were you looking for?
I wanted to do a deal somewhere closer to where I live. I also knew that this market is growing a lot. It's good for holds and right now it's being heavily rented out.
For this deal I'm just waiting for the tenant to leave. Then I'll go in and rehab it and rent it out at market value. It's a short-term rental.

It's not common for me to buy houses with tenants in them already, but this is still a good deal. This tenant has been there for about 6 or 7 years. They're paying $1,400 a month even though market rent is $1,800. It's fine, though…I'm just waiting. At least it's covering some of the debts.
I'm probably going to rent it out on Airbnb or something like that. The rental price for an Airbnb like this would be somewhere around $3,000 a month.
What kind of property and location makes a good vacation rental?
You just have to look at the market and from there you can decide if it's good or not. Look at vacancy rates, rates per night, and the competition.
It's similar to a flip. You see if your comps are fully remodeled or not and you make adjustments accordingly. If the market would pay for a granite countertop, you do the same thing. Make an assessment of everything in the area and determine if you want to move forward or not.
Why is your area good for short-term rentals?
Short-term rentals are good in places where people travel to a lot. We have a lot of headquarters being established here in Dallas, which means you have a lot of people who are moving for work. You also have people who come in for business meetings and events, and need a place to stay.  

What makes an Airbnb or a vacation rental property different from other rentals?
It's a whole different deal. Basically, you become a hotel owner. It is very time consuming, and if I didn't have support from my wife I wouldn't be able to do it.
Obviously the high turnover is a huge factor. It's similar to a hotel room where you have to replace everything and make sure that everything is perfect. Every time someone leaves you have to go in there to clean, wash the sheets, replace things, refill the coffee, and do anything else that a guest needs.
If something is not working, you need to be very fast about fixing it. This is like a short-term lease. Imagine a full year lease compressed into two nights. You go through the whole relationship process during that small period. If your rental is fairly well maintained or has been well maintained, then sit back and collect.
What makes your wife so valuable in this process?
A lot of the process isn't face-to-face, but on the phone. She's on the phone the whole day. Sometimes we get bookings or messages at midnight or at 2:00am. If you respond 2 hours later, the ones who responded in under an hour are going to rank higher than you. The way your listing gets posted depends on how you rank compared to others, your reviews, and your response time. That keeps you on your toes all the time.
How is marketing for a short-term rental different from marketing for a long-term rental?
For long-term rentals there are all the traditional channels. You can post it on a multiple listing service or put up signs, but for short-term rentals you are dependent on a lot of Internet marketing.
How does the ROI of a short-term rental compare to a long-term rental?
If you just look at the money, a short-term rental is maybe double a long-term. But you also have to take into consideration your personal costs…cleaning fees, supplies, sheets, and such. You also need to think about the time you invest to manage it.
The ROI is higher in terms of immediate returns, but when you take these other things into consideration it's not necessarily double.
What did you do to educate yourself and master this strategy?
I looked online for people who had already done this. Basically, I just read about how they did it and learned through trial and error.
What advice do you have for newer investors and people who are looking to get into investing?
It actually pays to invest in your own property and show it. For example…if you don't have a TV, invest in one to add as an amenity. Also, investing in high-quality pictures really matters in the ranking of your property.
Overall, I say just go out and do it. That's the hardest part. You don't need a lot of money to get started. I have a team who helps us identify properties and even they are pretty inexpensive. If the assistants are interested in doing this for themselves, we provide assistance for them as long as they are serious about it. At this point I'm starting to use the business to help educate other people so they can build their businesses. We all grow together.