He Became a MyHouseDeals Member and Found a Deal the SAME Day
Nicholas loved his job, but hated being gone so much. He wanted more control of his time, his life…

With 4 deals under his belt in a year, Nicholas clearly jumped into real estate investing and hasn't looked back. He even acquired a Realtor license to keep more of his profits in his pocket after a property sale.
He's already dealt with some of the trials and tribulations of investment properties and rehabs. One of Nicholas's properties flooded—which required a full rehab to get back to a livable condition.

Pro tip: Make sure a flooded property is completely aired out before starting the rehab. Starting too soon may lead to mold problems.
Nicholas isn't deterred by the fast pace of real estate investing. The same day he signed up for MyHouseDeals, he found a deal and bought it! He is working towards passive income one deal at a time and he is well on his way.
Listen to our conversation with Nicholas to hear more about the deal he found on MyHouseDeals, how he got into real estate investing, and his tips for new investors plus…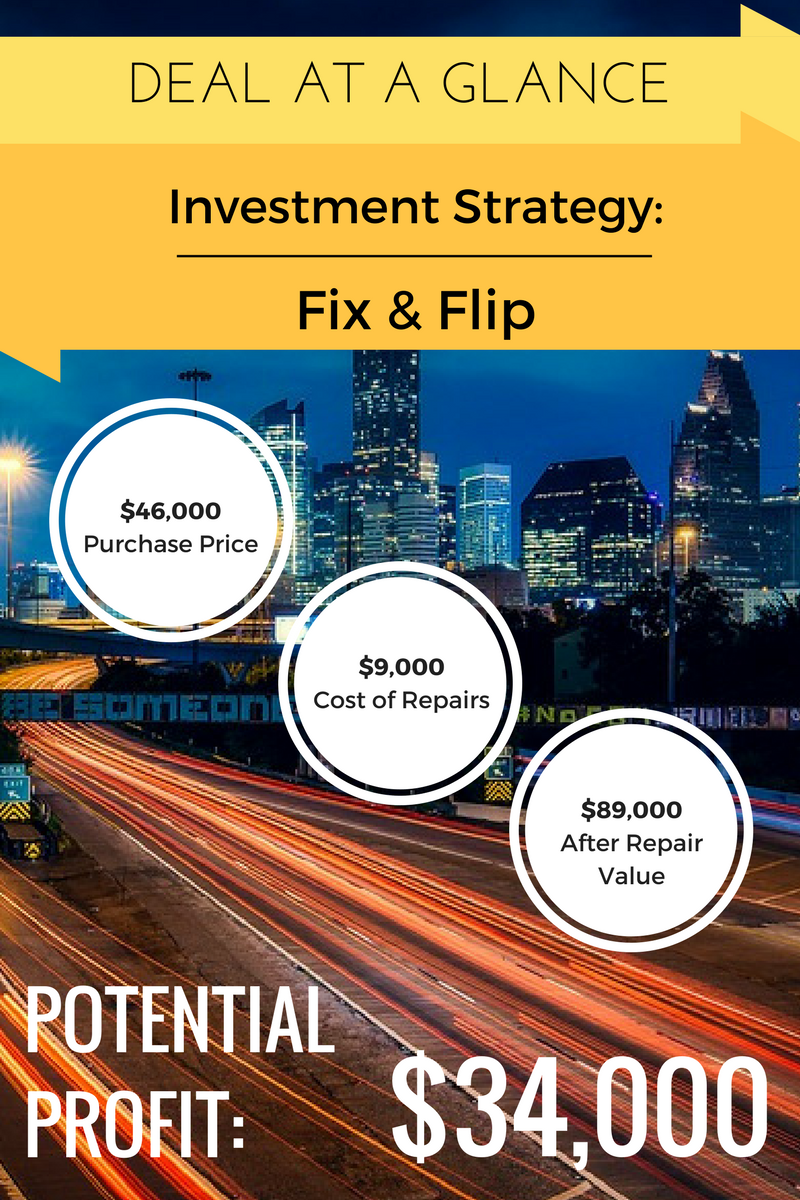 MyHouseDeals.com Success Stories
Exactly how to rehab a flooded property

Benefits and challenges of using a hard money loan

How to vet potential construction workers



NOTE: Nicholas is a premium member, he received a FULL refund of his upfront membership fee for simply doing a deal! Find out more about our premium membership here.

Tell us about yourself…
How did you get into real estate investing?
Although I started out as a Realtor, investing is where I always wanted to be. I wanted to be able to do my own homes and sell my own properties. I became a Realtor with the ultimate goal of investing in mind.
Why did you choose this path that most people don't?
I knew that if I had my license I wouldn't have to pay as much percentage to sell the home as if going through an agent. Additionally, I could access all the analyses and tools available to Realtors.
I work as a Realtor and investor more than forty hours a week. My ultimate plan is to have a more passive income.
What stood out as a resource for education or networking?
For two years I started researching all topics including general loans, mortgages, and hard money loans. I also began setting aside some money to get started.
I learned a lot from going around with my boss and through his guidance. I'd make contacts by selling a split property for someone and it would expose me to that network. Those were people who wanted to get into investing like I did.
One of the best strategies is to save up money. I suggest not spending anything unless it's going to make money for you.
How many deals have you done in these two years?
I'm about to do my 4th deal. The problem is that they've all been full rehabs so they take a little longer. I finance them by using hard money to purchase the property and my own money for the rehabs.
What goals do you have going into each year?
My goal each year is to flip at least one property and keep it for rental. A problem I ran into this year was my rental getting flooded so I wasn't able to pick up another one. A lot of work went into getting that rehabbed and back for rental, but my plan is to pick up one rental a year.
What strategies do you have to deal with a flooded house?
I always have a strategy in place when I buy, to be on the safe side. The flooring is the main point of concern for me. I've started using vinyl planks since it's cheaper than tile. The labor is also less expensive and much easier to pull out compared to other materials. They are waterproof so it makes things a lot easier.
It's also crucial that you air out the property if it does flood. It is best not to rush this process – mold can be a real problem. My advice is to start with getting all the water out, using dehumidifiers, and cleaning the wood really well.
If someone is living in the property it's best to pull everything out and do it again. The tile should be safe but it's all circumstantial. I usually take out all hardwood especially if the cabinets are wood.
What were you looking for in the deal you recently purchased on MyHouseDeals?
I was looking for a really quick deal. In the meantime, I was waiting for another deal that was in the process of going through so I had some time for another. It was an extremely quick process with MyHouseDeals. After only two hours of having it I called the seller and put down the money to purchase the property. It worked out great, especially for it being my first time.
When I got it, I had to do a full rehab on the property. I took out all the floors and put in new countertops, cabinets, bathrooms and tile.

What do you like about using hard money loans for your deals?
For my last deal, I used a hard money loan. What I love is that you're not using all of your cash, which allows you to do more deals. You're also not putting all your equity in the one deal.
A challenge with hard money loans are the closing costs on it. It comes out to be a little more expensive than if you did a regular mortgage on a home. I would only suggest it for flips, rentals, and properties you're not planning to move into.
What investing techniques do you plan to use in the future?
I'll keep using hard money loans until I have enough cash to buy outright. Hard money loans benefit you by allowing you to leverage your cash. Although, it ultimately comes down to the property I'm interested in.
If there's a property I can pick up for around $30,000 I won't use hard money due to closing costs being 25% of that. This strategy might be a little cheaper compared to using your own money on a cheaper property. That's only the case if it's not going to tie up too much cash.
What tips do you have for new investors?
You need to be certain you have enough money saved up. If not, you can get stressed whenever you do your first investment. It's critical that you have enough in the bank to not be worried. It is not a fun process if you're stressing about where you're putting your money.
Regarding contractors, have them start with smaller jobs before moving to bigger ones. Also, make sure that you're there everyday to check if they're on track or not.