How to Invest in Real Estate Without Risk [Benjamin's Advice]
Benjamin is looking for the freedom and luxury that comes from being his own boss…
And that's exactly why he got into real estate investing last year with the goal of eventually going into it full time.
Benjamin has been a long time admirer of real estate investing and was well prepared before starting this first deal, which minimized his risks.
He plans to quit his nine to five, but beyond that, he has a strategy in place to line up a lot of rental property portfolios for his children to manage.
Listen to our conversation with Benjamin to hear more about his investment plan, the deal he found on MyHouseDeals and his tips for new investors plus…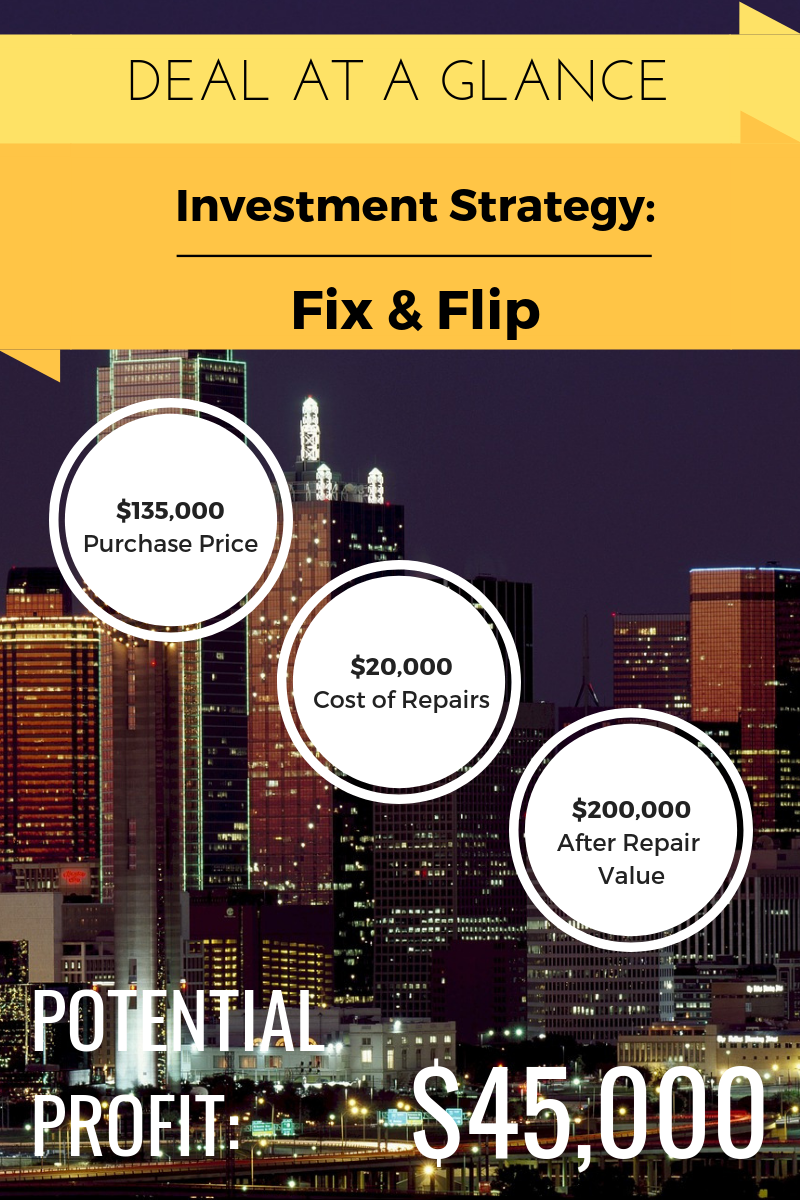 MyHouseDeals.com Success Stories
How to develop a portfolio of properties
The best way to minimize risks as a newbie investor
How to act quickly to get the deals you want
NOTE: Benjamin is a premium member, he received a FULL refund of his upfront membership fee for simply doing a deal! Find out more about our premium membership here.

Tell me about yourself…
How did you get into real estate investing?
I just got started last year. But, I have always been aware of real estate investing over the years but it became more prevalent through TV, networking and knowing people that kind of dabble in it.
I came across a website and started to go toward that as another avenue to look for deals and that's how this first one came about.
What appealed to you about the idea of real estate investing?
Passive income, the desire to do or invest in something that had limited risks, and something I could do and manage in my spare time.
How did you minimize your risks while getting into real estate investing?
Well, I researched the area ahead of time.
I always try to find areas I'm familiar with. I also run properties by my business partner who has been doing it for a while to get a second opinion. But, I just buy something that I can afford to hold on to in the worst-case scenario.
What are some of your goals?
My goal is to quit the nine to five and become a full-time real estate investor!
Over time, I want to acquire enough capital where I can buy and hold properties for rental income, and maybe develop a portfolio of properties for my children to take over and manage.
How did you prepare yourself for this first deal?
I reached out to some friends and other people that I know currently doing this. I wanted to learn from their experiences: to use their knowledge to hit the ground running.
Then, I researched the market, saw how the houses were doing in that specific area, and had someone else do a site inspection.
What advice do you have for new investors?
My advice being a newbie here would be just to stick with an area that you are comfortable and familiar with.
Be ready because it happens quick. There were other properties I wanted but they were gone within hours. So, if you're really ready, be ready! Don't be afraid to take that first jump.
Develop a relationship with your wholesalers or whoever you are looking at properties through, whether a Realtor or a Wholesaler. Let them know what you are looking for, and that you are ready.
Also make sure you have all your finances in line so that when you do find something, you're ready to pull the trigger. Have checks ready to write to a wholesaler for a deposit for properties.

What was it like to use a hard money lender?
To be honest, my business partner handled most of that.
But from what I learned through the process, it was challenging because there are a lot of lenders out there and you don't know who to go to.
You have to weigh the options as far as what rates are being offered and the down-payment required.
And obviously, the deal itself as far as how much you're looking to borrow through hard money and what ARV would be for the property.
Do your research, and find one that works for you. Whether it is a lower rate with money down or a higher rate with no money down.
How did you and your partner structure the partnership?
I've known him for a while. He is a licensed Realtor and has done construction remodeling for over a decade.
He handled the rehab process, the contract process with the hard money lender and the subcontractors. I helped make certain cosmetic decisions as far as the flipping, and writing checks.
Where there any hiccups in this deal?
The only hiccup was the timing.
To find a property we went through October to November and started the rehab process around November-December. Because of that, a lot of things got delayed and stretched out due to the holiday season.
Something I learned from a time standpoint is to be careful with seasonality. If you have contractors and you're trying to flip a property quickly around Christmas, it will be tough because your guys are not going to want to work around the holidays.
You also have to consider the weather.
Those factors could cause delays in your deal which could require you to hold a property longer, which means more money out of your pocket.
What are your plans from here?
My next step is to find another deal. Maybe two and just keep going and hoping that it snowballs.
It's the beginning stage for me and I do not see any signs of stopping or slowing down. I am going to continue doing what I am doing.
But for the time being, I will just use it as a supplement to my income, hoping one day it will be my primary source.
It has opened my eyes to other real estate investment opportunities. Now I'm starting to look at land purchases for future development or for other reasons.
I will just keep on working on it slowly but surely. I know I'm not going to get rich off just one deal, but slowly over time. That's the plan.
How will your life change when you quit your nine to five job and do this full time?
In a lot of ways.
Freedom being the main one.
Just having that freedom and luxury to essentially be your own boss, make your own decisions, and work for yourself.
Then continue to build that equity, and portfolio of properties.
I'm still in my early thirties. Maybe by the time I'm in my early 40's, I could get to that stage where I don't have to work anymore.
At that point, I will continue to grow and get to a sustainable level where I would teach my son the business and prep him to take over later on in life.
What are your top pieces of advice?
I would say do your research.
Find someone that's got some experience and lean on him as a mentor. Develop relationships with people in the industry, whether realtors, current investors, contractors. Surround yourself with people in the business and learn from them.
Then get your finances in order and be ready!
The Recap.
Benjamin talked to us about how to minimize risks. Anyone can get into real estate investing without having a lot of risks.
He also gave some advice on how to be ready to move quickly because the fast action takers are going to get the deal that you want.
He also gave us some advice on how to choose a hard money lender and how to be careful with the timing of your flips.
And lastly, he shared an inspiring plan to quit his nine to five job, and what he wants his life to look like.