How Ashish Sold His First Deal For One Million Dollars
Ashish's very first deal was worth over a million dollars…
But he admits that he didn't really know what he was doing when he first got started.
He says tenacity and commitment are the secrets to his successful real estate investing career so far.
Not only is he very selective about the location and type of deals he buys, but he also has a clear strategy to ensure he is not stuck holding on to a property for too long.
Listen to our conversation with Ashish to hear more about his real estate investing story, the deal he found on MyHouseDeals and his tips for new investors plus…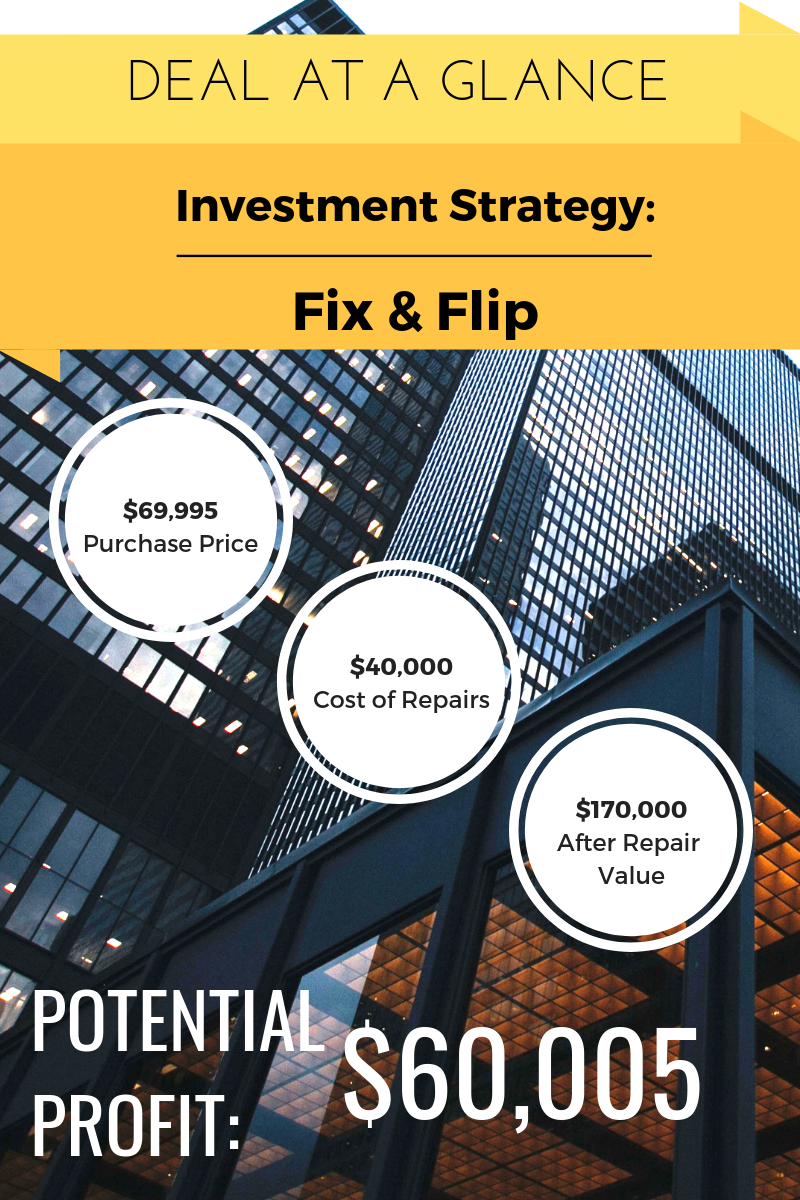 MyHouseDeals.com Success Stories
Best financing advice for new investors
The best approach to manage contractors
How to develop an effective project plan and exit strategy
NOTE: Ashish is a premium member, he received a FULL refund of his upfront membership fee for simply doing a deal! Find out more about our premium membership here.

Tell me a little about yourself…
What made you interested in real estate investing?
It was my wife's idea for us to buy a property. We bought it for about $300,000. We made additions to the building and sold it for $1,125,000.
How did you educate yourself?
I really didn't get educated. All I knew was that if I rent, I'd get rental cash flow.
Second, I noticed there's a massive tax return benefit when filing my taxes.
Has your job helped you understand real estate investing?
Not really.
The only things I have had are tenacity and commitment to follow through all the challenges.
I was naïve at the beginning. It took a lot to understand the business, especially working with electricians, plumbers and so on when you hired them separately.
What were some of the biggest lessons you learned?
Don't give too much money in advance to anyone. I would suggest you pay as the work progresses.
You should also have an exit strategy. The projects I am planning to take now will be a quick in and out.
Think strategically, be creative, be attentive, do your research and be meticulous with your spending. Be honest especially when you are dealing with contractors.
Be a person of integrity and stay true to your words.
What advice do you have for new investors on financing?
Make sure that your credit scores are good, and to some extent that people can trust you. If your credit is bad now, have a strategy to rebuild it and make every conscious effort to raise it.
Try to work with someone who has more experience investing in real estate than you. Your investing experience, in the beginning, will be critical in building trust with potential buyers and lenders.
Most people will not give you money unless they know you have a project plan and an exit strategy.

What do you look for in deals?
Many people walked away from this deal because there were mold and water in the basement. But I talked to the neighbors and found that that area has no water problems. I also asked them more questions to understand the lay of the land and the history of the house.
I prefer deals in high-traffic areas with a good population. My plan is usually to get in and out quickly.
Which is your preferred investing strategy?
I think both flips and rentals can be blended well if you have good cash flow.
Fix and flip deals can plow cash into the rental portfolio. Rental properties can generate cash that can replace your nine-to-five job.
But understand the market.
For Rental properties, you should also have a property manager that understands assets and property management. When tenants know the property is owned by a company, they will adhere to the guidelines.
What is your goal with your investing career?
My goal is to get out of nine-to-five by next year. That's a very important milestone, so I can spend more time with the family.
And I also love music… I used to be a singer and songwriter, so I want to pursue that on the side because I have a team in the Bollywood film industry that I've been working with.
I also think personal and spiritual development will be easier when I quit my full-time job because I will have less work stress and more free time.
The Recap.
Ashish started real estate investing not knowing what he was doing or even where to start from. But in the process of time, he has learned a lot especially having a great mix of working with rentals versus doing flips. He talked to us about when to choose which strategy and the benefits of each.
Although he works full time in Wall Street, he says tenacity and commitment are the reasons he has been successful.
One huge piece of advice he shared was to not pay too much in advance for contractors.
He starts with his timeline, a plan and an exit strategy in mind when looking to buy a property. That is a sure way not to get stuck holding on to a property for six months or more.
Another advice was on how people can prepare themselves for various financing options. He believes that it is worth investing time to fix your credit because that's how someone will know you who has never met you.
Ashish's biggest lookout in flips is not just a property that can be rehabbed quickly but deals in high-traffic areas.
And last, he talked to us about why he prefers having a property manager for his properties.