This New Real Estate Investor Seeks More Control Over His Own Time
For Lloyd, real estate investing represents more control over his time and more time with his family. He is an engineer by trade and has spent the last couple years educating himself about real estate investing strategies with Houston investment property. After a weekend seminar, when his wife officially got "on-board", they jumped into their first deal!
There were a few hiccups along the way (the actual owner of the property from the deal changed during the process!) but Lloyd and his wife are taking the lessons learned in this deal on to the next. Lloyd realizes that as a real estate investor, he is not a lone wolf. He needs to work with and rely on a team to make a deal happen from start to finish.
Lloyd's wife actually enjoyed this fix and resell deal so much that she feels excited for the next! They plan to put some of their first-deal profits into marketing for their next wholesaling deal. We recently sat with Lloyd to learn more about the deal he found on MyHouseDeals, his experiences with wholesalers and contractors as well as his overall investing strategies.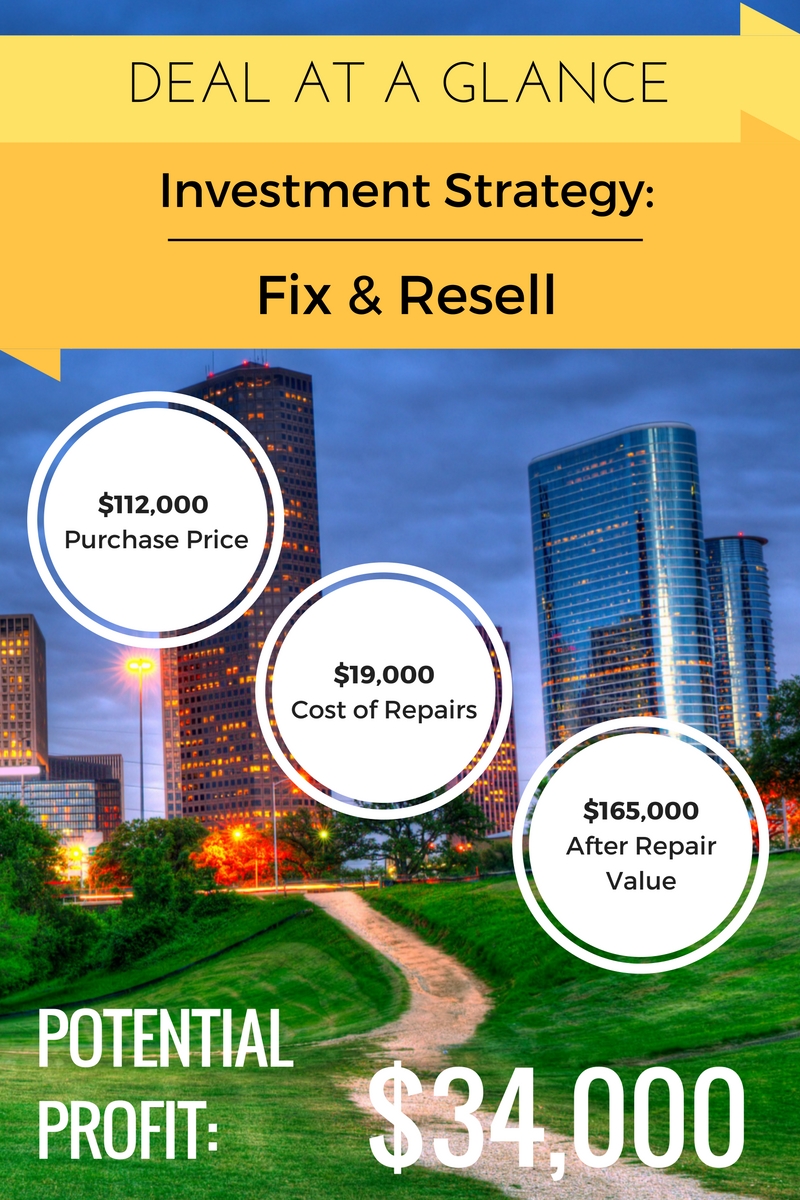 Listen to our conversation with Lloyd during which he talked about this deal, plus…
MyHouseDeals.com Success Stories
How to negotiate with a wholesaler
How to avoid potential setbacks with contractors
What title issues to be aware of when working with a title company
NOTE: Since Lloyd is a Premium Elite member, he received a FULL refund of his up-front membership fee for simply doing a deal! Find out more about our Premium Elite membership here.

Read the full story here…
Tell Us More About Yourself…
How long have you been a real estate investor?
My wife and I started in February this of year. I have been trying to learn the business for the past two years, but never got a chance to really do it because I don't have the support in terms of my wife. Then later on, I let her join me by attending some seminars so she could understand what this business is all about. Then after that, when she fully understood the opportunities in real estate investing, she was completely on board, and that is why I'm happy that we're doing this together.
What made you want to become a real estate investor?
I'm an engineer. I've been an engineer for twenty-two years, but then the desire to have my own time and also the potential opportunity that real estate can provide me and my wife and for my family. It's much better in terms for time, more time together. Then after this experience of a first rehab, we were like, "This is it?"  I think this is good, we're better.
Tell Us More About This Deal…
When you looked on MyHouseDeals for a Houston investment property, what were you looking for?
I was looking for a single family residence. Then I make sure that there's enough margin for us to be able to do the flip. My guide was I need to be within 20% to 30% discount of the market value of the property, so I can be able to work within that margin. This one was a little bit tight because the seller estimated the repair, but it was more. He dropped the price, which was good, but then when we submitted it to the lender, the lender said, "This is still not enough. You need to go back to the seller and to ask for more reduction of the price."
The thing is, this is our first deal and there's just so many things that happened on this deal. When I went back to the seller, back to the wholesaler, he said, "We have 97,000 owing on the property." At the closing, when all the numbers are basically run through, it turned out that they owed more than that. They owe $107,000 so there was not enough profit for the owner or the wholesaler, but then we're already at the closing, so it turned out that the wholesaler just said, "You know what? I'm just going to give all that to the seller," because it was his mistake.
Do you have any advice for other investors trying to negotiate with a wholesaler?
My advice to them is just tell the wholesaler in all honesty what's going on. I listened to his concerns, to his bottom line, and I was surprised that he was also willing to open up his bottom line. If you talk to the guy in all honesty, wanting to make the deal work, for sure there are some wholesalers out there who are also willing to work with you. If they don't, then just let it go. Don't push the issue. If the guy is willing to work with you, then work with him, and then don't look at the profit because the profit is always there. It might not be the way you want it, but hey, you have a deal, you have something to work with. That's my advice. Try to work and communicate with whoever it is, the seller or the owner or the wholesaler.
In this business I realize you're not being a lone wolf here. You need a wholesaler, you need the contractors to work with you. It's like a team, to put up something and then have a project. At the end of the day, everybody wins. One thing I realized, that the wholesaler didn't tell me was that the seller was not the real seller, because the seller was the son. The father passed away and he has a brother, and he didn't tell his brother. We waited for another month to resolve this.

How do you think your education helped you with your first deal?
Tremendously. I heard stories that you could lose money really quick, so for us, before we jumped into this business we basically immersed ourselves of the ins and outs of the business. I know that it's going to be through experience, you learn more there, but it is good to invest or set aside some money to educate yourself, especially your other half, because if your other half is not supportive of you and is not on-board then you lose steam. We attended a seminar together and she was on-board. I don't know about other women but I'm just happy that finally she was on-board. During the rehab she did all the phone calls to the contractors.
I have a full-time job. She's a full-time housewife so she did all the calls. I just tell her, "Babe, we need this," so she went and got three estimates. Then going to site, I met those guys, but she does all the calls and she makes all the arrangements. She's happy with it. She's busy and she likes it so it's good. We have something that we work on together. Now she wants another one, she wants another deal.
We're going to wait until this project gets closed. It is on contract right now. We had an open house on a Sunday, and then the following day we had an offer. We negotiated, and then Wednesday of that week, we signed a contract. It's like, wow!
There were challenges from the start. Then during the rehab we had challenges with one contractor, the painter. He wasn't up front with his estimate, so we were at the point where we wanted to just let go of him. One thing I would advise is: Don't pay your contractor in advance. We learned it from the seminar, to have at least a 50% hold back, so you're not scared if he's not really performing well. That put us in an advantage situation where we were able to push him and eventually he made it happen. For one week of painting, it took him almost three weeks.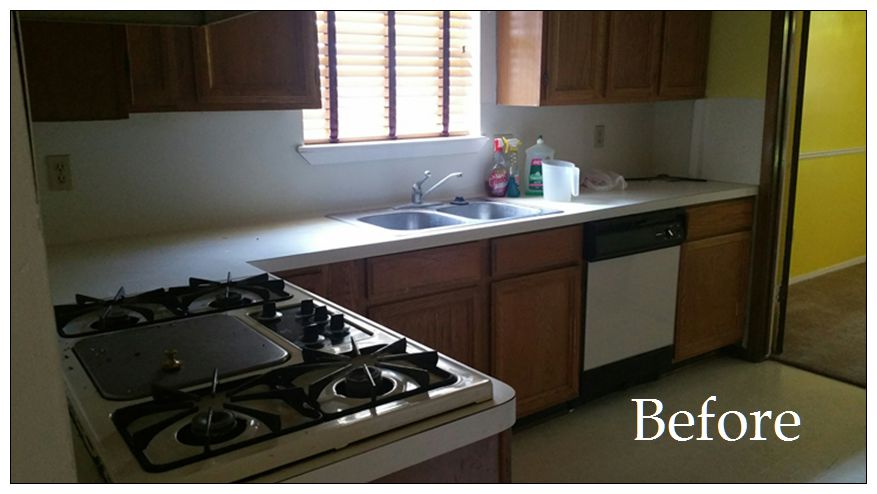 How will you find a good contractor next time?
A recommendation is good. This guy was recommended by our friend who is also a full-time contractor, but it turned out to be different. You just have to make sure that you're protecting yourself, because you can't really tell. Although you can ask some people, that's one thing. Ask for references and you call those guys. Those are ways to protect ourselves. The most important is the money thing, where you're not going to give them advance payment, so you have a way to push them.
What are your future investing strategy plans?
Part of the profit from this deal we will use for a marketing budget to go wholesaling and just do some wholesaling for now. Then maybe later on after the holidays, we will start looking for deals, unless during our wholesale marketing we find a deal that we can take on. The goal for this first rehab was for us to have extra money from the profit to use for marketing budget for wholesaling.
Do you have any final advice, especially for new investors?
Educate yourself. This business is not easy if you don't know what you're doing. Having a coach or a mentor if you can afford it is helpful. Or partner the deal with someone with experience. For example, I'll give you a certain percent for this deal if you help me walk through the project.  It's more about education and having someone to check your work or even work with you because in this business you can't afford to make one costly mistake. People have made these mistakes already. You can learn from them. So, educate, educate, and get a coach or a friend who can help you.
Join some networks. There are some bits and pieces of advice that you can really use along the way. You won't be able to use that right away but later on you will remember what he said. This is what they said. Also, if your numbers are right you've got a deal. There may be some hiccups, but those are just challenges that can be resolved.