How Just One Rental Led to 30 Investment Properties: Steve & Cammie's Story
Cammie and her husband Steve began their investing career by renting out their first personal residence after buying their second one.
Since then, they've done over 30 investment property deals, but it hasn't all been a bed of roses…
They've seen it all from having someone secretly squatting in their in-progress rehabs to having a contractor steal their credit card number for personal shopping. Cammie gave some great tips on avoiding these horror stories, and how to find reliable contractors.
Cammie's experience in interior design gives her a passion for seeing ugly houses become pretty.
Not only that, but her design savvy helps her flips sell faster with full priced offers!
Listen to our conversation with Cammie to hear more about her investing experiences, the deal she found on MyHouseDeals and her tips for new investors plus…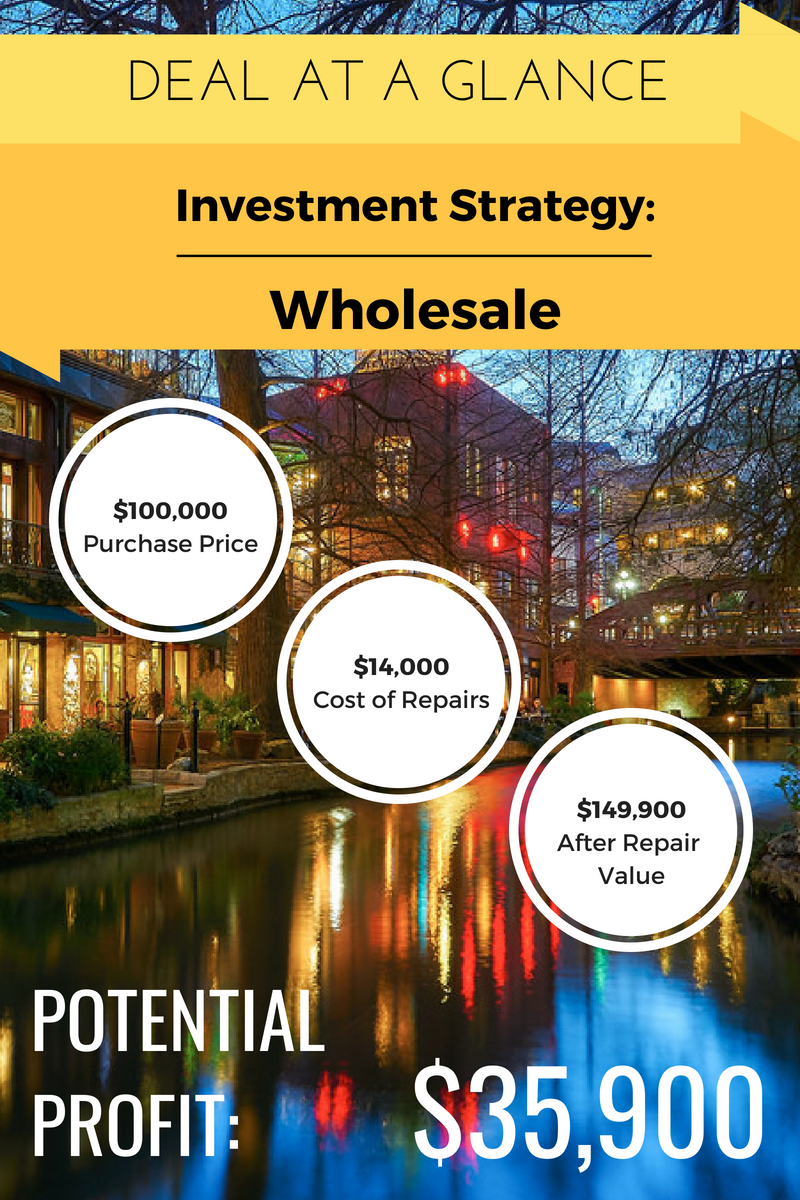 NOTE: Steve and Cammie are premium members, they received a FULL refund of their upfront membership fee for simply doing a deal! Find out more about our premium membership here.

Tell me about yourself…
How did you get into investing and what made you interested in it?
We started with just moving out of our primary home. We decided to hold onto it and rent it out. That was probably 20 years ago, and from there, we started buying and flipping homes. We realized the benefits to having cash flow, write-offs, and all the other good stuff.
We started buying other units in Oregon, and then we moved again and sold all of those units. Luckily, this happened right before the crash. After that, we did passive rehabbing on the side. When we moved to Illinois, we did two flips within a year.
After those two flips, we didn't do real estate for a while. We held onto two rental properties, but we only really got back into investing this past year. We've flipped four properties, and we're owner financing a couple. My husband is also doing a lot of wholesaling deals.
My background is Interior Design, so I love to take something that's ugly and make it pretty.
What made you guys want to rent out your personal residence?
We decided to move out because we had built another home. We didn't feel a need to sell it because we had been paying this construction loan. Luckily, my husband had a W2 job, so he was making enough money to where we could hold onto our first house.
It was just the ease of everything. We didn't have to go out and find a property to rent out because we already owned it. We knew that there would be cash flow. It wasn't a lot; it was around $150, but we needed the write-off. Everything worked out and was pretty easy to do.
Did you ever think about investing before then?
Everything just kind of fell into place and pushed us on the investing path. My brother-in-law had owned a few rental properties and hated it. He said the maintenance was so hard but was fortunate enough that his family didn't really need the extra income. They discouraged us from even thinking about real estate investing until the rental deal fell in our lap.
What was your primary financing strategy for the properties following your first deal?
Like I said, my husband had a really great W2 job, so we were able to use his W2 and get loans from the bank. We didn't do any hard money lending. At one point, we had four 15-year loans. From there, we refinanced and bought another property using loan money. We did a lot of traditional financing and then some refinancing to get the income to buy other properties.
How did you make traditional financing work for you guys before refinancing?
The time period was between 2004 and 2009, so getting financing from a bank was still pretty easy to do. We did have to have 20% down minimum, but we were able to do that. Since then, it's a totally different story.
Now with our flips, we have a hard money lender. We have a good relationship with him, and we've built rapport with him. He has a couple properties that he's funded himself, including rehab costs.
We usually negotiate a little bit at the table and discuss the interest of course. Then, he funds the whole deal we're doing, including the buy and the rehab as long as the buy is at 70%.
Do you prefer hard money lending or traditional financing?
There are pros and cons to both. The pro to traditional is a lot less money. The pro to hard money is that you can work quickly with it and there's no appraisal necessary. At this point, a hard money loan is my favorite even though it costs more money.
You're making a better deal on the buy of the home. When you're buying a home at 70%, it's typically a distressed home, and the buyers need to be paid right away. If we went the traditional route with a bank, we couldn't make a deal happen.
How many total deals have you guys done?
A lot. Maybe 30? Most of them are wholesale deals, but we've probably done 10 flips.
What types of deals are the best for newbies to get their hands in?
Most people start with flipping because they don't have the capital to buy and hold. They generate their money through flipping, especially with new properties. Wholesaling is not a bad way to start either because it doesn't take money to wholesale. You don't need to have money, but you just need to find a really great deal.
You either have to spend money or spend time. If you don't have the money, you can spend the time walking and driving to look for distressed houses. If you've got the money or means to do a flip, then that's a more lucrative.
Obviously, flipping takes more time, but you also have to hire a good contractor, which is the most difficult part of the process. Where to start depends on where you're already at. If you have money to invest, figure out how much time you have and make a schedule. If you have a W2 job and you're trying to do real estate on the side, getting started may be more difficult.
When your husband had a job, how did you manage your real estate business?
I had a little bit of experience with contract work, so I just DIY'ed stuff myself. YouTube wasn't around then, but I would figure out everything myself. I grew up having to look for my own answers since my mom was a single mom with six kids. I grew up without the luxury of paying somebody to come in and fix stuff for me.
You could get contractors when you're doing a flip, but sometimes, you have no idea if their work is of quality and up to code. Your name in the flipping business is everything. A buyer could come back a year later and say all the contracting work done is wrong. Who knows what kind of business you'd lose as a result of that.
How have you and your husband refined your strategy for finding good contractors?
We're always refining the process. We do most of the general contracting ourselves just because it's less expensive. Hiring a general contractor is usually 10% to 20% of what the project costs.
After one or two flips, we realized that we really wanted to see a general contractor onsite or I was pretty much going to be living at the job site. For us, it was worth it to pay that 10% to 20%.
Finding a good contractor is trial and error. Sometimes, they don't show up or they ask you to be paid before the job is done. You could call four or five drywall guys and maybe two show up. Of the two that show up, odds are only one of them does decent work. Then, you would just help him as the project goes along. You would clarify your expectations about quality of work.
Tell me your worst contractor horror story.
One of them died in the middle of the job, which was really bad.
Another one of our contractors began doing really crappy work after he had been paid. I gave this guy my credit card number over the phone, and he kept it on file, which I didn't know about. The guy was a friend of a friend, so I assumed that he was trustworthy.
He was going to the job site while we were out of state. He was staying there, and I would have a friend drive by who would tell me, "His truck is there. He's there." I thought, "Great." Turns out that he was actually sleeping at the job site so it looked like he was always there. He was partying there all the time and then going to Home Depot to buy a bunch of materials that looked legit. He would then go back to the store without a receipt and return the stuff, to the tune of $12,000.

Has your husband learned any interesting lessons through wholesaling that have helped him to be more successful?
He's learned quite a bit. He believes that it's not your net worth, it's your network. We did three different mailer campaigns and did not get one phone call (3,000 mailers for each campaign). We learned through that experience that that's not such a great way to market anymore.
Instead, my husband has joined these BNI groups, which are business networking groups. He's gone to all the meetings in the area. He's meeting with other wholesalers and flippers and getting to know them. He'll talk with them once or twice a day to touch base.
How many wholesale deals does he do a month?
He's been doing wholesale deals for about six to eight months, and he is up to about four or five a month.
Are you both doing this full-time?
He's full-time and I'm part-time.
We don't have a flip going right now, but we're looking for one. As soon as we get one, that will put me into the full-time category. I will have to make the design decisions, oversee the contractors, and do quality assurance.
Was the deal that you recently did on My House Deals a flip?
Yes.
What were you guys looking for and what did you find?
We wanted to find something that was under $200,000, had low days on market, and was in a decent area that needed a little cosmetic work. We didn't want to do a whole house rehab, so the deal we found fit the bill. The property needed cosmetic work, but the foundation was fine. We also replaced the windows and re-poured the driveway.
The rest was all fun stuff—the interior, the carpets, and the cabinetry. We gutted the kitchen, but no plumbing or electrical work was needed.
So no surprises? Was your deal a pretty straightforward flip?
It was pretty straightforward…We had some water intrusion problems. We couldn't figure out where the water was coming from, so we had to re-pour the back patio as well. Other than that, everything went pretty much as expected.
Now that neither of you have a traditional full-time job, how has your life changed?
Some nights we don't need sleep. Now, our girls are in college, so we have more time and freedom. This morning, we woke up and wrote our to-do list. We didn't need to be anywhere at any particular time. It's up to us to be disciplined and motivated. There's a lot more risk and potential for a lot more reward.
Besides the freedom, what else do you really enjoy about doing real estate?
For me, it's rehabbing properties and seeing them sell quickly because of what we'd done. It's pretty rewarding. In Texas, we're pretty far behind in the design realm. We looked at 50 homes or so, and everything is yellow, honey oak cabinetry, super gaudy tapestries, and faux paints on the wall.
People don't know that doing white kitchens with a faux marble counter-top, brass fixtures, and matte hardware amounts to the same price as other finishes, colors, and textures. I love seeing people's feedback on home design and seeing homes sell quicker.
What advice do you have for the person who hasn't done any deals yet?
My husband's a doer, and I'm a planner. He was overseas for a while, and I was just listening to all these podcasts and getting super excited about real estate. But as I was thinking about it, I got scared because I'm scared of risk.
Then my husband came back. Within three weeks, he has his feet on the ground, and he's marketing. Within a month, he had a wholesale deal. Two weeks later, we had our first split property. My advice would be to get out there and do something. If you don't make money the first time around, consider it an educational process.
Consider that input, that time you spent as your tuition. Just keep at it because you'll learn as you go. You have to invest in yourself and in your education before you make money. We were fortunate to make a little money on our first deal. We didn't make a ton, but with each property after that, we made a little bit more and a little bit more.
Do you have any other tips for investors out there?
So many contractors or home builders build spec homes without employing interior designers. This is crazy to me! They're making all these huge decisions on paint colors, hard surfaces etc. that can't be removed; they're just basing their choices off of their own style and taste. That's such an outdated method. I think everybody should employ a designer of some kind or another.
The recap
When Steve and Cammie started their investing careers, they almost stumbled into the business. They decided to rent out their first home after moving because they didn't need to sell the property. They hung onto it, and that was their entry into the real estate investing world.
She gave great advice about what strategies are best for newbies in the industry. People should choose a strategy based on whether they're willing to invest time or money. She also talked about hard money versus traditional financing for investment properties.
She gives us great tips about finding reliable and honest contractors and added on a couple horror stories. Also, she shares a great quote to think about and follow, which is "It's not about your net worth, it's about your network."
The last tip she gave us was about her specialty: interior design. She talked about the things she does when she rehabs. She's able to sell properties faster and for more money because she thinks like an interior designer.