With an Eye on Retirement, this Former Realtor Turned to Real Estate Investing
After watching hundreds of house flipping shows, David and his wife finally took the leap and began buying and rehabbing houses. Their main goal was to achieve financial stability for retirement, and so they studied and networked as much as they could to learn the ropes of the business.
With current full-time jobs, David and his wife have limited time to find properties that fit their investing criteria. They rely on MyHouseDeals to provide them with a steady source of deals, connections to hard money lenders, as well as other investors in the real estate community.
Although David currently works as a defense contractor, he is not entirely new to the world of real estate investing. He previously worked as a Realtor with cash investors, which also helped him get started as an investor. David sees the value of learning as you go and learning from those who are seasoned in the real estate community.
As an investor, David is all about the details. From finding deals and contractors to funding options, David does his research and explores his options carefully before taking action. When it comes to picking his next deal, David focuses on the math. If the deal doesn't fit his numbers, he simply moves on to the next.
He has cultivated a team to help any potential deal come to fruition, from finding a property that meets his parameters to completing closing paperwork. Ultimately, with little time to dedicate to investing, David is able to work smarter with a solid team.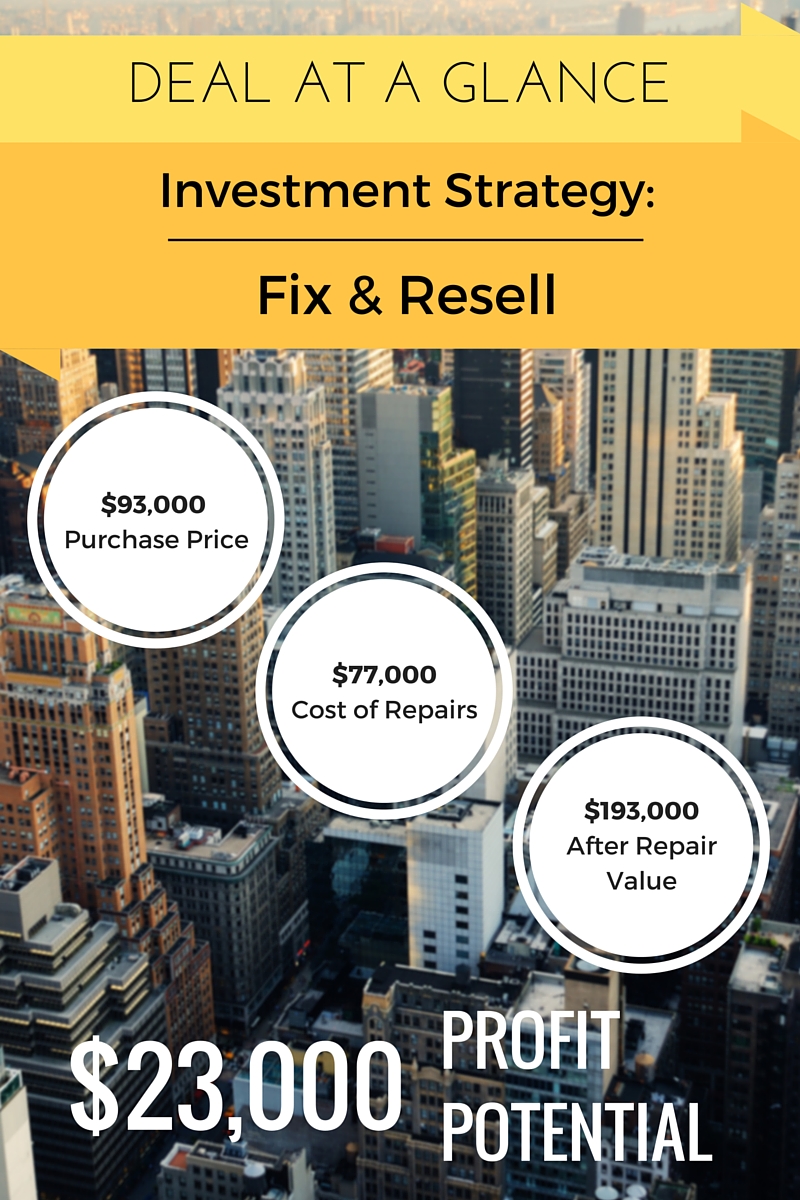 Listen to the interview or read it below and learn…
How to save money and protect your business when selling a house without a Realtor
A little known funding option for your deals that will cost you less than most loans
The hidden costs you must be aware of for your next deal
MyHouseDeals.com Success Stories
NOTE: Since David is a Premium Elite member, he received a FULL refund of his upfront membership fee for simply doing a deal! Find out more about our Premium Elite membership here.


Check out David's full story below.
Tell Us About Yourself…
Tell me a little bit about yourself and your investing background. What inspired you to invest in real estate?
Right now, I'm working for a large defense contractor. My wife has her own business in architectural illustration. From 2003 to 2010, I was actually a realtor. In my last year in real estate, I worked with cash investors helping to find discounted properties to rehab and lease. The market wasn't ready for rehab and resell at that time, as you can imagine during the recession. We thought we could possibly sell those properties in a more favorable market down the line. We had rehab crews that were actually affiliated with our realty firm. I would monitor those crews and make sure they rehabbed them to a lease quality, then they would build their portfolios from that. During that time and then even continuing today, we have watched literally hundreds and hundreds of house flipping shows. We had been dreaming about trying it ourselves and because of our joint experience we felt like we could do it. Our thinking now is that it would be a great way to create supplementary income during our retirement. I'm 64 so I'm starting to think about that.
How have you built up your education? Are there any specific seminars you attended or books that you read?
Way back, we did go to some investment clubs in Atlanta and we listened to a lot of presentations. I have to say we were sort of disciplined and we didn't buy a lot of programs. We really wouldn't recommend going that route. This is something that is not rocket science, you can learn on your own. You can learn by talking with other people, other people who have done it or contacts you make through MyHouseDeals.
Can you elaborate on the role that networking has played in your success?
The clubs in Atlanta for example, people we met through MyHouseDeals, that's all networking. When you meet a wholesaler, you typically think, okay I'm going to meet this guy one time that'll be it, right? We usually get to know them a little bit, tell them about our parameters, the kind of properties we're looking for. He's got you in mind and your parameters in mind when he goes out and looks for properties.
What is your favorite feature of the site and how do you use the site in addition to networking?
We consider MyHouseDeals a one stop shop for finding discounted properties. We find properties though MyHouseDeals. My wife and I have little time and we don't have any desire to be wholesalers, so having that source of deals where you can filter a variety of parameters such as zip codes and city and your projected profit, etc. is helpful. There's a link that takes us right to the map. Usually I keep Zillow open in another tab so that I can research the property details and history while I'm still on MyHouseDeals website. It's a fairly straight forward process because of your website actually. Ultimately, once we have a successful track record we'll probably contact more private money lenders through the website. We have used a hard money lender that we found looking on the internet, doing some research, making some phone calls and comparing their requirements.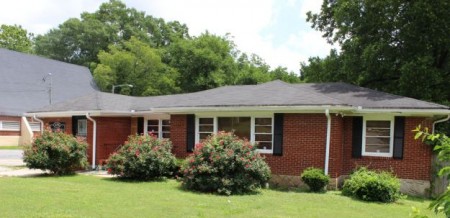 Tell Us About The Investment Deal…
What are your plans for this particular deal?
Well we're definitely going to resale it. Rehab and resale, and hope to make a profit. Of course, we've done all our calculations, we've done our due diligence. There are always variables. You can't say, I know I'm going to make exactly thirteen thousand dollars on this property.
For example, just the realtor itself is a huge variable. A realtor will cost you 6%, maybe you can negotiate him down to 5.5%. That includes both sides, both the listing agent's side and if he finds the buyer he earns the other half. If he doesn't find the buyer, then a buyer's agent gets involved and they earn the other half of the commissions. So it's going to be 5.5%. If you do a modified for sale by owner, you put out your own signage, field your own calls, you can always put a little note on the sign saying "buyer's agents protected." A realtor driving by is going to speed up when he goes by a for sale by owner with his clients in the car, but if he sees the buyer's agent protected he can bring a pre-approved buyer to you and get his 3% commission. So then you're not paying the 5.5% or 6%, you're paying 3%. You have advertised and the realtor comes directly to you.
Then if you happen to find your own buyer, you can still hire a realtor as a transactional broker. A transactional broker will charge you around seven hundred and fifty dollars and all they do is fill out the legal paperwork for you. You have peace of mind that it's all being done legally and they'll even set up the closing for you. So there you have it, you've gotten that $750, or 3% of the entire purchase price, 5.5% or 6% of the entire purchase price, just depending on how much involvement you have with a realtor.
How do you find and keep good reliable contractors?
Well, that's probably the 54,000-dollar question. I won't sugar coat it. It's not easy to find a contractor who is going to keep your prices tight, who is completely trustworthy and reliable, who is going to start when he says he's going to start, who is going to finish near when he says he is going to finish, and do a quality job all the way through. Those contractors however do exist.
When you do your initial analysis, how do you verify the after repair value and the cost of repairs?
We use the wholesaler's estimate as a guide. If you know that wholesaler well, you know whether the numbers are reliable or not. Primarily we use Zillow, there are other sites out there. We establish parameters for sold homes that match our type of home with all the parameters and get comparables. Ideally, comparables as close to the property as possible, as similar as possible. If you find a minimum of three to five houses that are the exact same type of house, in the exact same neighborhood and they just sold in the last three months, guess what your house is going to sell for. It's going to sell for what they sold for, right? Now you can make a tiny adjustment because the market is going down or the market is going up. It's currently going up, not rapidly, but it is on an upswing which is great. So the longer you're in the house, the more money you're going to make off the house.
There's plenty of other expenses then just buying a home and rehabbing it. For example, the hard money lender requires an upfront fee. It requires monthly mortgage payments at a high interest rate. There are many different things. For example, on this property, we actually chose a property that we needed to have rezoned back for single family residents. That was a three month effort. I wouldn't recommend going that route, but it was a property that tempted us too much. We were willing to do it.
Ultimately, if you do your due diligence and the property simply doesn't fit your numbers you need to either negotiate the price down or you need to pass on the opportunity. Don't go into it thinking, okay I know I paid a little too much for this property but somewhere along the line I'm sure I can make it up. No. If anything you're going to find hidden costs later on that will make it even more expensive. So if it doesn't fit your numbers, there's plenty of other deals out there and you can find them on MyHouseDeals.

Do you normally get your comparables from your real estate agent?
No, having been a realtor I know how to do broker price opinions and essentially it is as simple as finding those comparables yourself online and doing your math. Your house will sell for what all the other houses are selling for in your neighborhood, bottom line, within a small margin.
What funding sources do you recommend for new investors?
Until you can show that you have a track record, consider finding and comparing multiple hard money lenders. People say they don't want to use a hard money lender because they're going to take some of their money. Well, yes they are. Even in the most ideal situations where you have a money partner, they're going to take part of your profit as well. If you watch any of those shows on TV, they have private money investors who give them all the money and everything is wonderful and easy to do. Ultimately, at the end of the show you see they walk into the office of their private money lender and hand him a check for 50% of their profit. If you do the math, you'll find out that all the money that you spend on a hard money lender ends up being roughly half of your gross profits.
Are you using a portfolio to present to potential lenders?
No, we used our own capital. I'm 64, so if anybody out there is working for a company who has a 401k, it is one hundred percent okay and legal to take a certain percentage. It's about 50% or something of the money that you have in your 401k. It's called a fifty-nine and a half, literally you have to be fifty-nine and a half or older to withdraw. That's what I did. I had built up my 401k enough that I could take a portion of it, put it into a LLC, and setup a business account. I recommend a smaller and more personal community bank instead of a major conglomerate. That's how we got the amount that we needed in order to have a hard money lender.
A hard money lender will tell you that you need 20% to 25% of the purchase and rehab in your own capital in order to be able to qualify to work with them. We had that. The shortfall can come from hard money lenders at first but in time you will develop an investor portfolio to apply to private money lenders.
If you were a new investor, what advice would you give yourself?
Well first, any home can be rehabbed. Given the right price that makes it feasible. As a newbie you may not want to tackle some homes, like ones that have serious foundational or structural issues, fire or flood damage, or septic tank and drainage field issues. Those can turn into a nightmare. As a newbie I would advise against those types of homes.
Second, you're going to want to build a team, a team of people you're going to work with for some time. Of course you can always change someone out if it doesn't work out, it's flexible. Wholesalers, we know where we get those: MyHouseDeals. Realtors, which is as easy as looking in the yellow pages or researching on the internet or asking for recommendations from friends and family. A hard money lender is going to be part of the team in the beginning. Yes, they will take a lot of your profit, but so would any other private money lender. The private money lender in the future will be part of your team. You can build up a rapport and relationship with them. Contractors, of course, good contractors, reliable honest contractors. And the closing attorney or attorneys.
Finally, don't wait to start until that you feel that you know everything about the business. That's a catch twenty-two. The only way you're going to learn everything you need to know to be successful is to actually do it. Learn the basics, get to know the basics, but do your own due diligence. Don't accept everything that is told to you in writing or verbally. Then go for it.